Ross' commitment extends beyond hiring, training, and advancement. We strive to be a great place to work.
We recognize that we are all living and working through extraordinarily challenging times. It is important to Ross that our approximately 100,000 employees—including both full- and part-time Associates—feel valued and supported every day.
We are dedicated to providing competitive pay and benefits, a safe working environment, recognition for achievements, channels to share opinions and ideas, opportunities to give back, support for educational advancement, and significant discounts and rewards.
Competitive Benefits and Total Rewards Package
Ross offers full-time Associates a package that includes competitive pay, a comprehensive benefits package, a merchandise discount, and other benefits.
Ross offers competitive wages and benefits in all of our geographic markets with the goal of supporting the financial, physical, and mental health of our Associates.
Featured Benefits
One of the most popular benefits is our Associate discount program. Associates receive year-round discounts on in-Store purchases, plus periodic double discounts at certain times of year. In 2021, our Associates saved nearly $90 million on their purchases.
For our part-time Store Associates in particular, one featured benefit is flexible scheduling.
For our Distribution Center Associates, our bonus plan gives full-time, hourly, and temporary workers the opportunity to increase their earnings by meeting higher levels of productivity.
All Associates and members of their households are eligible for our assistance program, including the following benefits: lifestyle coaching/counseling, financial coaching, digital emotional wellness tools, work-life services, and discount marketplace.
For more information about our competitive benefits and total rewards package, visit our Careers website and explore the "Career Areas."
A Safe Work Environment
We are committed to cultivating a safe and secure environment for our Associates and Customers.
We operate in a manner that promotes safe work practices in Stores, Distribution Centers, and offices, and follows all state and federal regulations. It is our priority to:
Incorporate safety best practices throughout our operations
Be prepared with emergency response protocols and crisis management training to keep Customers and Associates safe
Offer Associates a hotline to register concerns and get support
Develop and deploy programs to be compliant with health and safety laws
Provide high-quality safety training and support materials to all of our Associates
Maintain neat, clean, and organized Stores
We also offer interested Corporate and Buying Office Associates free certification in basic first aid, cardiopulmonary resuscitation, and automated external defibrillator use. These programs, combined with the dedication of our Associates, have helped foster a culture in which safety is a top priority.
COVID-19 Safety Measures
Throughout the COVID-19 pandemic, we have followed local government and health mandates to prioritize the safety and well-being of our Customers and Associates and help slow the spread of the virus.
Efforts have included:
Providing all Associates with personal protective equipment
Changing Store layout and signage to facilitate social distancing
Implementing additional cleaning and sanitation processes
Monitoring the health of Associates before they began their shifts
Limiting the number of Customers allowed in each Store based on established guidelines
Encouraging Associates to share any safety concerns with their manager so that they could be promptly addressed
While we were able to remain fully open for business in 2021, we maintained significantly enhanced COVID-19 safety measures throughout our Stores and operations and continued remote work capabilities for many of our Associates where possible.
Opportunities for Associates to Share Feedback
To ensure that we are living up to our commitment to our Associates, we offer many opportunities for them to share feedback and make suggestions throughout the year.
Ross conducts surveys in multiple languages in our Stores, Distribution Centers, and Buying and Corporate Offices, from which we learn and improve. We consistently see high participation rates, indicating that our Associates want their voices heard and enabling better informed outcomes.
In 2021, some highlights from our surveys of Store Associates include:
91% said that they believe that leadership promotes honesty, respect, and high integrity at all times
89% agreed that their management team treats them with dignity and respect
88% agreed that Associates are treated fairly, regardless of background
92% agreed that Ross/dd's DISCOUNTS show a commitment to DE&I
Matching Gift Program
Ross established our Matching Gift Program to support our Associates' generosity. The program is available to all full-time Ross and dd's DISCOUNTS Associates. All eligible charitable donations are matched dollar-for-dollar—up to a total of $500 per calendar year.
In 2021, hundreds of Associates participated in the Matching Gift Program, resulting in a total of approximately $300,000 donated to more than 425 diverse nonprofits across the country.
"Each month I research a different cause to donate to, sometimes asking friends and family for their suggestions. With the Ross Matching Gift Program, I'm able to double my impact every month, which is such a good feeling."

— Ross Associate
Volunteering in the Community
Ross encourages our Associates to volunteer in the communities around our Stores, Distribution Centers, and Corporate and Buying Offices. We are very proud that so many choose to donate their time and talents to help make a difference.
Throughout 2021, Associates engaged in individual, department-wide, and CommUnity Network efforts to support causes they were passionate about and Company-wide initiatives that Ross leads. Associates from our Corporate and Buying Offices can participate in our Volunteer Time-Off Program. Our Store Associates give back to the community by hosting in-Store fundraisers for our national partners: Boys & Girls Clubs of America and First Book.
For details about these activities, go to the "Supporting Our Communities" section.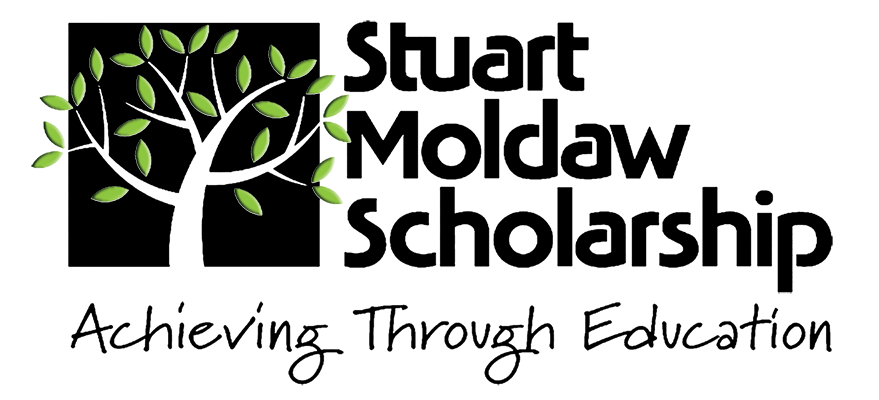 A Scholarship Program for Associates and Their Dependents
Ross is committed to helping Associates achieve their educational goals. In 2009, we established the Stuart Moldaw Scholarship Program to provide Ross Dress for Less and dd's DISCOUNTS Associates and their dependents with tuition assistance for undergraduate, graduate, and vocational/technical education.
The program honors Stuart G. Moldaw—Ross' founder and past Chairman Emeritus—for his lifelong commitment to education. Stuart was a tireless advocate for many community efforts and his legacy lives on through this program.
Moldaw Scholarship recipients are selected on the basis of academic record, financial need, demonstrated leadership, and participation in school and community activities. Recipients may apply to renew their awards for up to three additional years. In fiscal year 2021, more than 160 Associates or their dependents received a Moldaw Scholarship.
Applications from Associates and their dependents are accepted each year beginning in February. For more information, visit the scholarship website.
"I am honored and endlessly grateful to be a recipient of the Stuart Moldaw Scholarship Program award… your generous contribution will undoubtedly alleviate some of the financial burden of medical school tuition and help me focus on my academics to become the best physician I can be."

— Stuart Moldaw Scholarship Recipient