Making Our Company a Great Place to Work
Ross' commitment extends beyond hiring, training, and advancement. We strive to be a great place to work.
We recognize that we are all living and working through extraordinarily challenging times. It is important to Ross that our approximately 101,000 full- and part-time Associates feel valued and supported every day.
Our Associates have told us they appreciate Ross' long history of success, opportunities for career growth, collaborative environment, belief in doing what is right for our Associates and Customers, and the value we offer our Customers. We are dedicated to continuing to provide what our Associates value. That includes competitive pay and benefits (including merchandise discounts), a safe working environment, recognition for achievements, channels to share opinions and ideas, opportunities to give back, and support for educational advancement.
Competitive Benefits and Total Rewards Package
Ross offers full-time Associates a package that includes competitive pay, comprehensive benefits, a merchandise discount, and more.
Ross offers competitive wages and benefits in all of our geographic markets with the goal of supporting the financial, physical, and mental health of our Associates.
Featured Benefits
One of the most popular benefits is our Associate discount program. Associates receive year-round discounts on in-Store purchases, plus periodic double discounts at certain times of year. In 2022, our Associates saved nearly $88 million on their purchases.
For our part-time Store Associates in particular, one featured benefit is flexible scheduling.
In our Distribution Centers, our bonus plan gives full-time, hourly, and temporary workers the opportunity to increase their earnings by meeting higher levels of productivity.
All Associates and members of their households are eligible for our assistance program, including lifestyle coaching/counseling, financial coaching, digital emotional wellness tools, work-life services, and a discount marketplace.
For more information about our competitive benefits and total rewards package, visit our Careers website and explore the "Career Areas."
A Safe Work Environment
We are committed to cultivating a safe and secure environment for our Associates and Customers.
We operate in a manner that promotes safe work practices in Stores, Distribution Centers, and offices, and follows all state and federal regulations. It is our priority to:
Incorporate safety best practices throughout our operations
Be prepared with emergency response protocols and crisis management training to keep Associates and Customers safe
Offer Associates a hotline to register concerns and get support
Develop and deploy programs to be compliant with health and safety laws
Provide high-quality safety training and support materials to all of our Associates
Maintain neat, clean, and organized Stores
In our Corporate and Buying Offices, we manage a network of volunteers who support our safety objectives. We offer these Associates free training in basic first aid, cardiopulmonary resuscitation, and automated external defibrillator use. These programs, combined with the dedication of our Associates, have helped foster a culture in which safety is a top priority.
Opportunities for Associates to Share Feedback
To ensure that we are living up to our commitment to our Associates, we offer many opportunities for them to  share feedback and make suggestions throughout the year.
Ross conducts surveys in multiple languages in our Stores, Distribution Centers, and Corporate and Buying Offices, from which we learn and improve. We consistently see high participation rates, indicating that our Associates want their voices heard and enabling better-informed outcomes.
Matching Gift Program
In support of our Associates' charitable interests, Ross provides up to $500 per year to each full-time Associate to match their contributions, dollar-for-dollar, to eligible nonprofit organizations. Most nonprofit organizations in the U.S. are eligible.
In 2022, hundreds of Associates participated in the Matching Gift Program, resulting in matching donations sent to more than 540 diverse nonprofits across the country.
"I use the Matching Gift Program to double the impact of my personal donations to three causes that I am passionate about. Having this program shows me that Ross wants to support me and the causes I care about the most."

— Ross Associate
Volunteering in the Community
Ross Associates generously contribute their time to charitable causes and community efforts. In addition to individual volunteerism, we encourage Associates to volunteer their time together. In 2022, we continued to organize virtual events and began to provide opportunities for in-person volunteer activities as well. Associates in our Corporate and Buying Offices can utilize our Volunteer Time-Off Program for activities taking place during the workday.
We saw an increase in the number of office Associates engaging in group volunteer activities, and we welcomed increased engagement by our Store Associates for our in-Store fundraisers benefitting our national partners: Boys & Girls Clubs of America (BGCA) and First Book.
For details about these activities, go to the "Supporting Our Communities" section.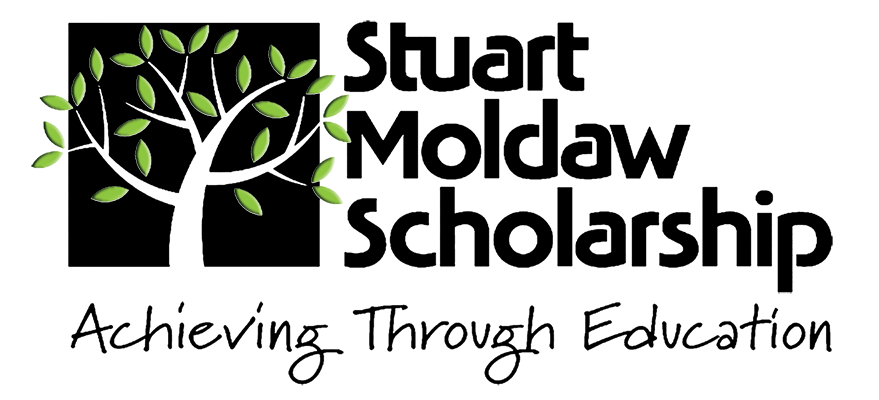 A Scholarship Program for Associates and Their Dependents
Through the Stuart Moldaw Scholarship Program, Ross provides funding to full-time or part-time Associates and their dependents to be used for the pursuit of higher education. Recipients of the scholarship can be attending undergraduate, graduate, or vocational/technical school. Ross' founder, Stuart G. Moldaw, was committed to education, and we aim to support the educational goals of our Associates as part of our core value of learning.
Selected on the basis of academic record, financial need, demonstrated leadership, and participation in school and community activities, scholarship recipients may apply to renew their awards for up to three additional years. In 2022, more than 140 Associates or their dependents received a Moldaw Scholarship.
Applications from Associates and their dependents are accepted each year beginning in January. For more information, visit the scholarship website.
"I was overwhelmed with gratitude in being selected to receive the Stuart Moldaw Scholarship. As the oldest of four children, I am thankful that Ross is helping eliminate the limitations imposed on me and my family by the cost of education and presenting me with financial security that is playing a significant role in me being able to undertake new challenges. I hope to repay the kindness you have shown for me and my future by always practicing compassion."

— Stuart Moldaw Scholarship Recipient